Pinehurst students' participation and success in sport is exceptional, with many of our students North Harbour and National representatives in their chosen sports.
Our Winter and Summer sports programme provides a wide range of sporting codes for all students to develop their skills. Sports coordinators, in each area of the school, ensure there is a professional level of coaching and administration to support our students.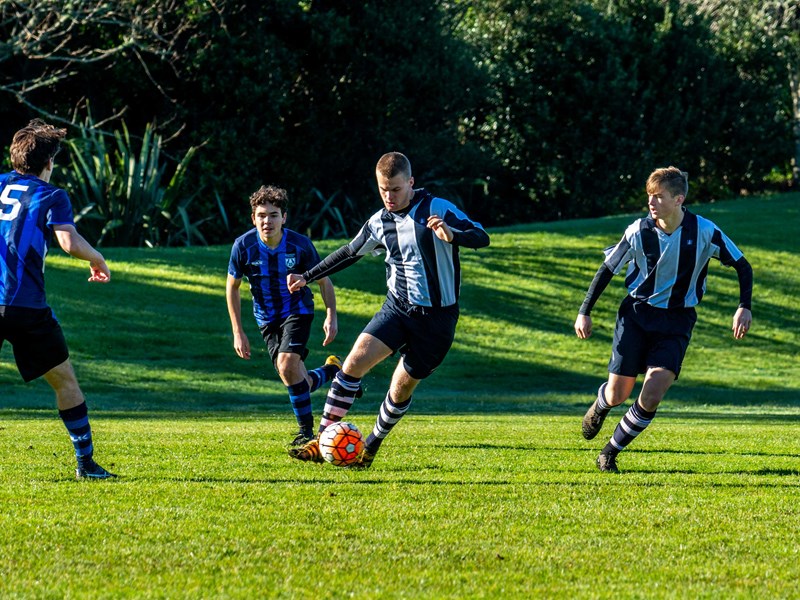 Sporting Culture
We promote positive attitudes in all aspects of sport and all students are encouraged to be involved in sport regardless of their ability. Fair play and sportsmanship are regarded as paramount. Professional coaches are employed for most sporting codes and they are supported by an enthusiastic team of parents and senior students who assist with managing our 150+ sports teams.
The school has 2 gymnasiums', large attractive playing fields, netball, and tennis courts. We also utilise the world class Millennium Centre, located within a ten minute drive of the school and the Northern Arena Swimming Centre. Academies and high performance centres support exceptionally talented students across all year levels.
 After School Programmes
At Pinehurst School we are proud to host Community Programmes on the school grounds. Please see here to contact the organiser directly, to register, or for further information.
Our students enjoy playing a host of sports where they take part in regular competitions or zone competitions.