Mission and Vision
As one of New Zealand's leading schools, Pinehurst educates its students to the highest level possible, ensuring they are superbly equipped for an outstanding future.
Pinehurst Mission
Pinehurst provides each student with an excellent education in a safe, supportive environment that promotes self-discipline, leadership, motivation and excellence in learning.
Pinehurst works with parents to guide students towards academic and behavioural excellence, sporting achievement and artistic recognition.
Pinehurst employs and develops teachers and support staff who demonstrate excellence in their profession.
Pinehurst is internationally recognised for its top academic achievement.
Pinehurst provides a values-based learning environment which assists students in developing skills to become independent and self-sufficient adults who will succeed and contribute responsibly in the global community.
Values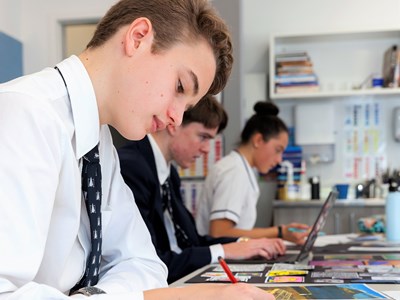 Respect for Self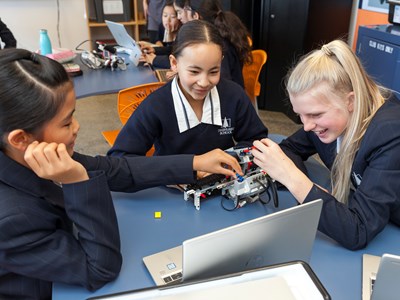 Respect for Others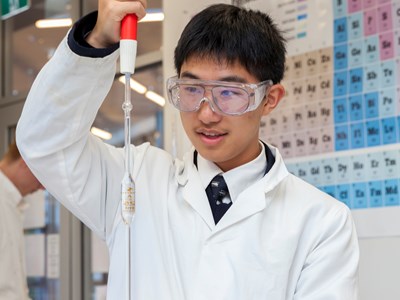 Excellence
Pinehurst Guiding Principles
Pinehurst was founded on and is committed to these principles:
To be a school of academic excellence as judged on a local, regional, national, and international basis.
To be a haven of socially acceptable values.
To develop as an independent secular educational facility, from Year 1 to Year 13, having no more than 25 students in any class.
To use the benefits of modern methods to enhance learning and encourage positive attitudes to life-long learning throughout the school community.
To operate the school in a financially prudent and conservative manner to ensure the long term stability of fees and expenses, and to ensure sufficient working capital resources are always available to meet the needs of the school. Pinehurst shall be financially risk averse.
To encourage students to develop a wide range of skills and knowledge, and to strive for individual excellence in Academic subjects, Sports, the Arts and Life skills.
To encourage students to care for themselves, each other, their community, their environment, and to develop self-esteem and self-discipline.
To teach every student as an individual, providing learning programmes that cater for the different needs and abilities within each class.
To ensure that students' progress and performance is rigorously assessed and reported to parents, so that they receive timely, relevant information and recognise the value Pinehurst is adding to the education experience.
To make our school accessible to as wide a range of families, from varying social economic backgrounds, who believe in and support the principles of Pinehurst.
To encourage and welcome the participation of parents in the education of their children and in the wider school community.
To attract and retain staff who believe in and support these principles and who are recognised by their peers, students and their student's parents for their skills, passion and excellence in their work.

Pinehurst Strategic Plan for 2021 - 2026