Alumni Update: Brian Park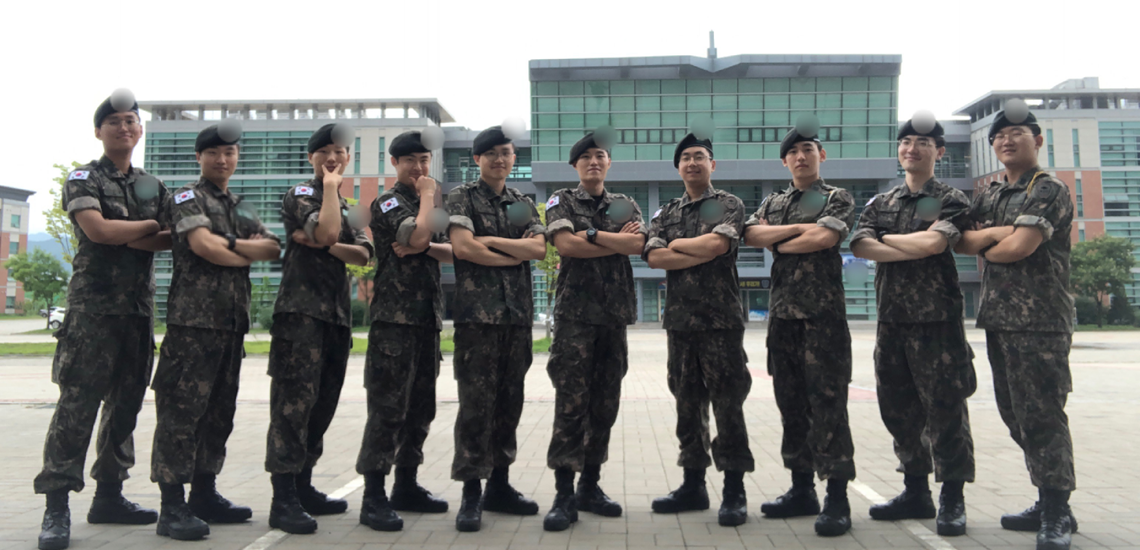 After graduating from Pinehurst in 2015, Brian went on to study at Yonsei University, one of Korea's most prestigious universities. We recently caught up with him to hear how things are going...
Has the university experience lived up to your expectations?
My university life has been very enjoyable, and it certainly was more than I had expected! After I started university, there was no need to wake up early to get to school by 9AM, and I felt that my life became more flexible. In terms of academics, university tends to focus a lot on the major. I am majoring in economics, and what I have been learning was not easy. Many students spend nights studying at the library, and there are 2 floors open 24 hours dedicated those students. During exam time, the 24-hour library gets full very quickly so students have to compete for spaces. On the good side however, university allows you to enroll course that you wish to take. Because there are so many different subjects even under one major, you could take the opportunity to take different course and narrow down on what you wish to study. In terms of campus life, the best experience was living life in dormitory during my freshmen year. Yonsei University has a residential college system where all students are required to live in dorms during their freshmen year (first year) and surprisingly, part of this curriculum requires us to attend parties and concerts to pass. I believe that the heart of university life lies in student club activities. There are over 250 student clubs to choose from, and this is a great opportunity to meet people who have similar interest as you. During the club expo, I simply could not decide which one to choose so I ended up joining 4 clubs. If I were to recall highlights from my university experience, most of them will definitely come from the club activities.
How do you feel being able to study overseas has benefited you?
  I think the biggest benefit of studying abroad is the opportunity to meet people from various countries. My department is called Underwood International College, and as the name implies the department has various people from different countries who all study courses in English. I have met people from China, Brazil, Russia, US and many more. It's good to make friends from different countries since it helps understand different culture and whenever you decide to travel, they have very good tips on where to go. Another advantage of studying abroad is that it is a brand-new experience, and you get to see the world from a different perspective. Korea is well known for their internet technology and sophisticated but well-structured public transport. It was a new experience to either study or meet friends until 12:30 after midnight and still catch a train back to my dormitory. Most relevant benefit to me currently would be that studying in Korea opened up wider range of job opportunities. Since there are both Korean companies and foreign companies for which I am eligible, I think I will have better chance (hopefully) to be employed at the best work environment possible.
Where do you hope to be in another 5-10 years' time?
  Currently, I have 2 things on mind. One of them is getting a job at a financial institution and another is starting up a golf coaching firm in Korea. With both choices, I will have to see what I can prepare after I graduate university and finish my obligatory military service, and then decide which of the two is feasible. There are some firms that require more than undergraduate's degree like certain licenses.
What do you feel Pinehurst gave you?
Pinehurst school gave me great studying environment opportunity for new experiences and vital help for my university admission. Pinehurst had great teachers who helped me lift my academic ability. When I had trouble with the curriculum, teachers made lunch time sessions, morning sessions, emails – all sorts of effort to help my studies. Not only had Pinehurst supported me academic wise but also it offered many activities such as Shadow a Leader, golf, Duke of Edinburgh etc. These activities allowed me not just to spend my high school life studying but try new experiences and enjoy my extracurricular time. Shadow a Leader (chance to meet the chair of FMA) had big influence in what I wanted to study. Pinehurst helped me with university documents, recommendations, and I couldn't thank more how every single teacher gave support for my admission.
What message would you give current Pinehurst students?
Studying overseas has many advantages, and my university life has been very enjoyable. If you are willing to meet new people and experience new lifestyle, I highly recommend applying overseas. Especially if you love sports, it would be great to look into NCAA and aim for US universities. They offer a lot of scholarships and it is a great opportunity to compete against many talented people around the world. Pinehurst offers great academic support as well as extracurricular support, and I think everyone should seize this support and try their best both in academics and extracurricular activities. There is no meaningless experience, and you never know when it will come in handy. It will also prevent obstacles when you apply for university later. Hope you all enjoy life at Pinehurst and achieve all goals you aim for.