Urban growers – "Trees for Survival" project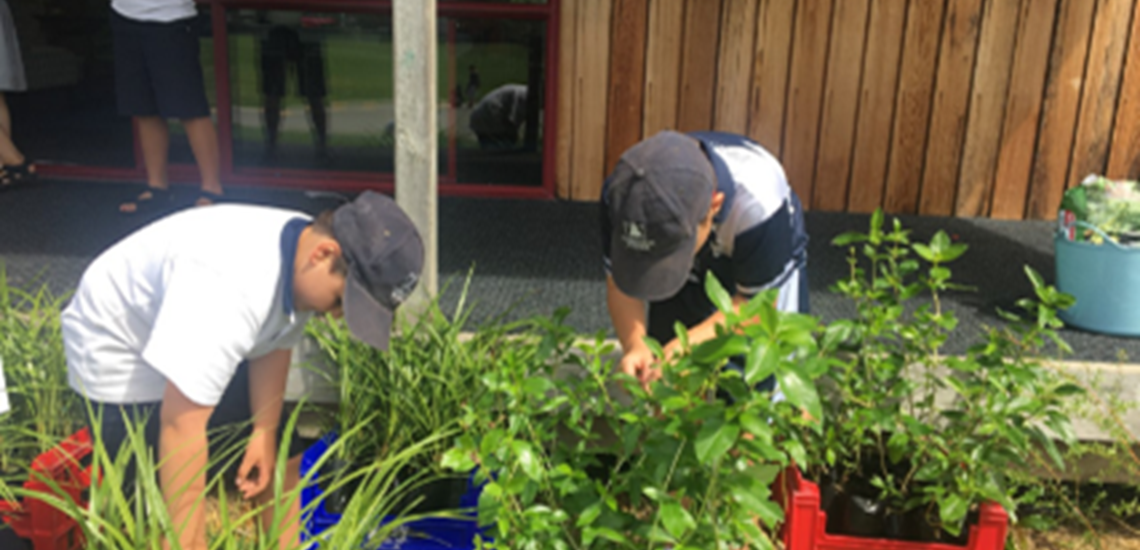 In Year 5 and 6, we have a group of students committed to enhancing the Pinehurst environment by growing vegetables and plants. This group meets on a Thursday at lunchtime and is open to any student who wishes to attend. Last year the group grew over 20 different types of vegetables and herbs and we also began our first "Trees for Survival" project. This is a project where we work with the Auckland Council to grow native seedlings. In December, we planted out three different types of seedlings and after 4 months these have reached the stage where they are now ready to be planted out.
In May, students will travel to a farm and plant the trees they have grown, which is very exciting for them. The group will then come back and begin the growth of seedlings again as part of our next planting project.