Pinehurst Connection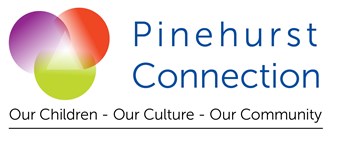 The Pinehurst Connection is a parent group which aims to connect everyone with an affiliation to Pinehurst; strengthening our diverse community with friendship and fellowship.
All parents/caregivers are automatically members (no fee applies)
Everyone is welcome to attend and contribute ideas to the monthly committee meetings or drop us a line.
Contact us:
As well as specific events for parents/caregivers across the school we aim to be present at significant information sessions etc, to promote more opportunity for social interaction between families.
Pinehurst Connection are a new group and all ideas are welcome.
Recent survey results can be found here.
Support Pinehurst Parent Businesses
The Pinehurst Connection Committee have put together a list of our parent's businesses. There was so much interest from our Pinehurst families to support their local businesses during the COVID-19 Lockdown period that a Business Support Directory was made. We have so many amazing businesses needing your support – but also businesses offering fabulous products and services to our Pinehurst families, homes and businesses. You will be able to find this list here.
Current Activities
Dads can meet up on a Thursday night to enjoy great food, great beer and of course great company. This is open to all Pinehurst Dad's, but please feel free to bring along other Dad's too. A great way to network and meet other like-minded people who just enjoy a casual catch-up.
The Goodside – Smales Farm, Takapuna, Fantail & Turtle Brewery
Weekday evening events in 2021 from 6.00pm:
Thursday 10th June
Thursday 9th September
Thursday 11th November
Hi Pinehurst Mums! Its Coach Kelly here!  Are you lacking motivation and wanting to commit to exercise and eating well? Enroll now for the Pinehurst Fitness Connection!  We kick off on Wednesday 22nd of July. We will meet at the school's new dance studio on Mondays and Wednesdays during term time for fun, functional fitness for mums! Numbers are limited so join now! 
Sessions run for 50 mins Mondays and Wednesdays from 9:00am – 9:50am. 
Challenging and effective workouts
Exercise & health pre-screens
Pelvic floor safe
Warm, welcoming, supportive 
Team get-togethers and adventures
A bit about Kelly:
Fully qualified, REPS registered personal trainer
Counter punch certified (this means I can run a boxfit session)
Safe Return to Exercise Accredited (pre & post-natal qualification) 
Pricing $30 per week for both classes or $15 for a single.
Email Kelly Hebbink [email protected] for further info or to register.