Pinehurst Connection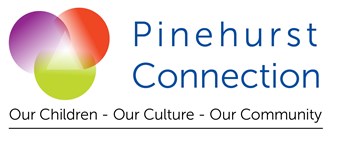 The Pinehurst Connection is a parent group which aims to connect everyone with an affiliation to Pinehurst; strengthening our diverse community with friendship and fellowship.
All parents/caregivers are automatically members (no fee applies)
Everyone is welcome to attend and contribute ideas to the monthly committee meetings or drop us a line.
Contact us:
As well as specific events for parents/caregivers across the school we aim to be present at significant information sessions etc, to promote more opportunity for social interaction between families.
Pinehurst Connection are a new group and all ideas are welcome.
Recent survey results can be found here.
Support Pinehurst Parent Businesses
The Pinehurst Connection Committee have put together a list of our parent's businesses. There was so much interest from our Pinehurst families to support their local businesses during the COVID-19 Lockdown period that a Business Support Directory was made. We have so many amazing businesses needing your support – but also businesses offering fabulous products and services to our Pinehurst families, homes and businesses. You will be able to find this list here.